Holiday Cottages available to rent in Mortehoe, North Devon
The Old Vicarage is a Georgian house set in a walled garden in the charming coastal village of Mortehoe, North Devon. It is surrounded by exceptionally beautiful country and rugged coastline, and is moments from the huge beach and some of Devon's best surfing at Woolcacombe.
The property itself is divided in to three – the Old Vicarage, and two adjoining cottages, Mailscot and Wykeham.
The Old Vicarage sleeps up to ten and each cottage four. They can be rented separately or together.
There is a beautiful garden, to which all properties have access. It is big enough for croquet, badminton and French cricket. There is a ping pong table in the garage…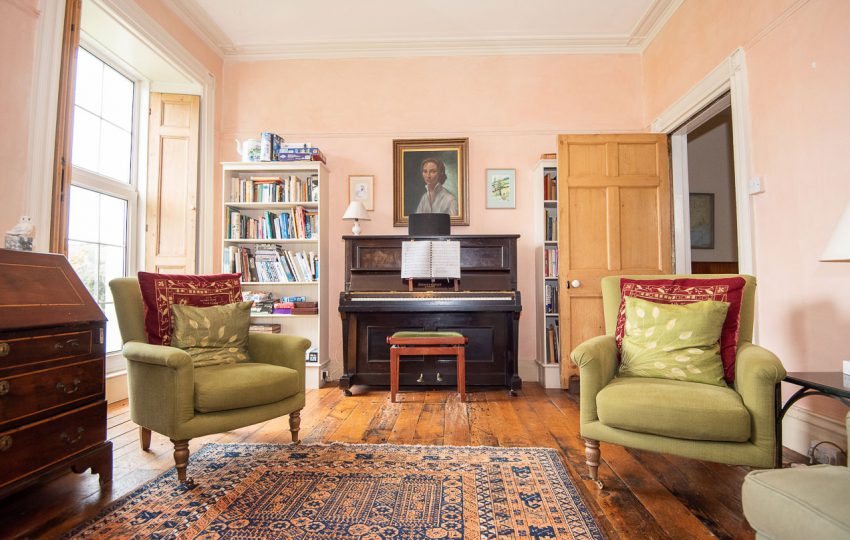 The Main House
The Main House at the Old Vicarage sleeps 10. It has a large well equipped kitchen, a sitting room, and dining room, and full use of the lovely garden.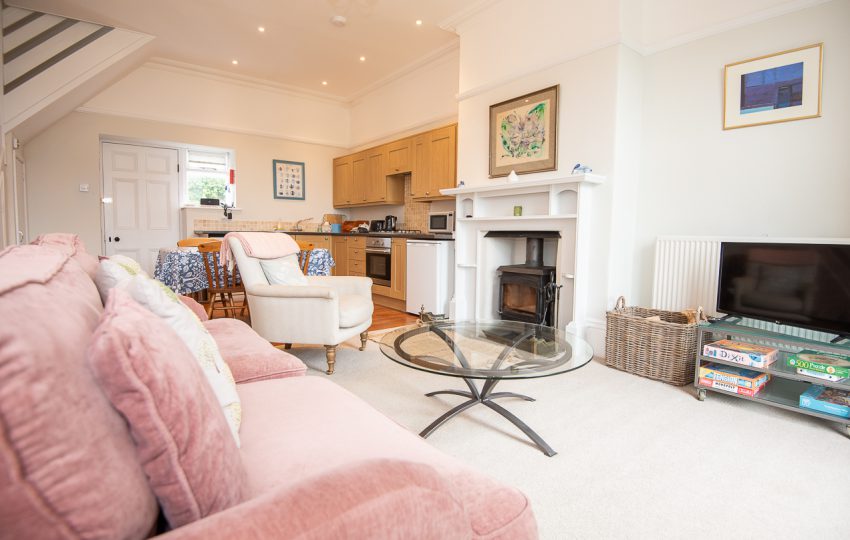 Mailscot Cottage
Mailscot sleeps 4 with an open plan sitting room, kitchen/dining room with a high ceiling. There is a fireplace with wood burning stove, and garden access.
Absolutely great. Good location. Very clean. Well equipped. Quiet.

Very cosy with the log burner. Maybe could do with another armchair downstairs, but this is only a very minor issue.
Overall the best cottage we have rented ever.

Absolutely perfect …

Happy Family
The village of Mortehoe, North Devon
Mortehoe is a village and former manor on the north coast of Devon, England. It lies 10 miles north-west of Barnstaple, near Woolacombe and Lee Bay, and is sited in a valley within the hilly sand-dune-like land behind Morte Point, almost directly above Woolacombe.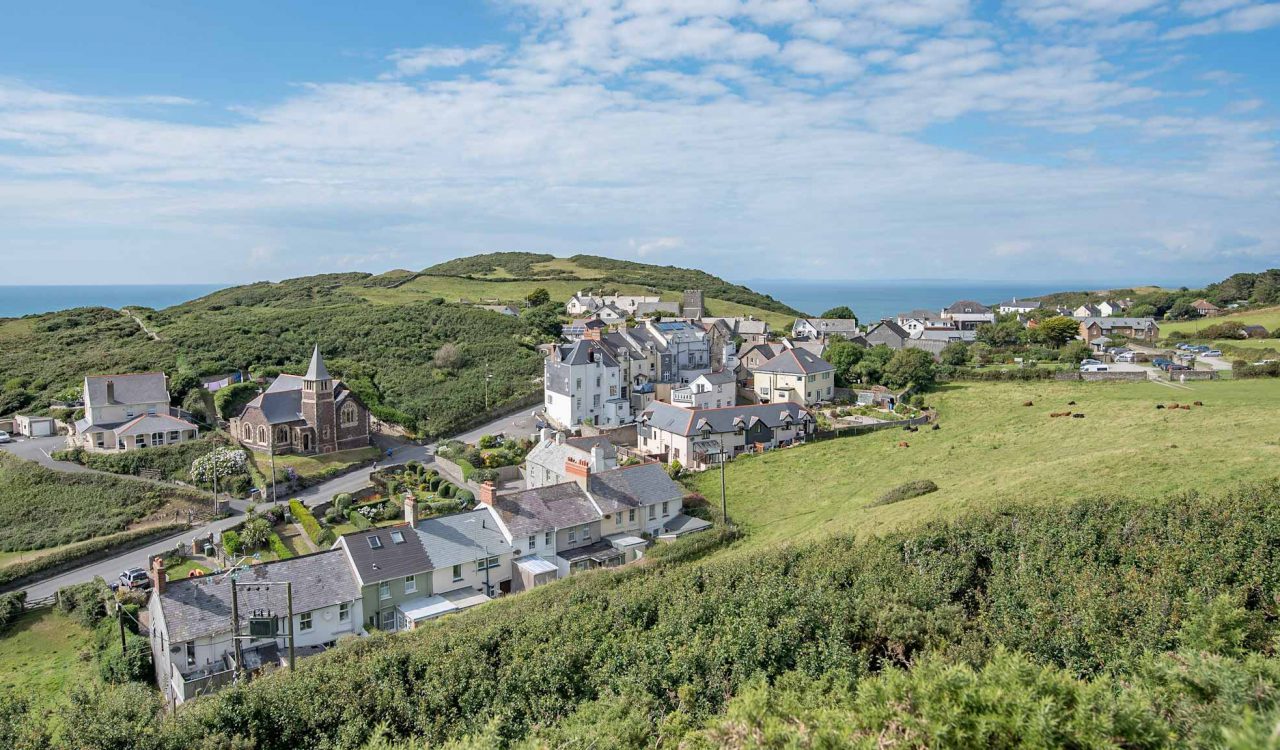 Mortehoe is surrounded by wonderful scenery, much of it part of the Voluntary Marine Conservation Area, which is a haven for wildflowers and animals which fill the area with colour and movement. Atlantic grey seals can often be spotted basking on the rocks or bobbing around in the sea on the north side of the Point.
Woolacombe Beach, Best Beach in the UK?
Woolcacombe Beach is often voted best beach in the UK and if not it's 2nd. There are a number of beaches from the secluded and Mediterranean style Barricane beach to the wide open, 2 mile main Woolacombe beach.