Walking Holidays in Mortehoe North Devon
North Devon has some of the best walking in the UK and none better is available from Mortehoe.
The Old Vicarage in Mortehoe is an excellent starting point for walking holidays and weekend breaks.
Within minutes you are on rugged coastal paths offering stunning scenery, tough walking in places and welcoming pubs.
In summer you can take a quick dip in the sandy beaches en route and in winter you can look forward to returning to the roaring log fires back at the Old Vicarage.

Walk to Lee
The walk to Lee is one of the best walks from the Old Vicarage. If you go via the coastal route with it's up down up down contour all the way then it's a good 1.5 hours and you'll feel it in your legs when you finally arrive at the Grampus Inn at the other end.
There are alternative routes via Bennetts mouth and via Bull Point lighthouse which can make the walk a bit easier and shorter.There is also a good inland route for the way home via Damage Barton farm which is shorter and gives a change of scenery.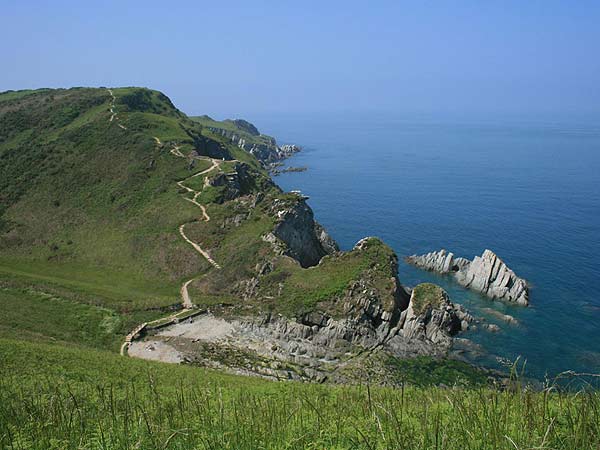 Walk around Mortepoint
It takes about 40 minutes to walk around Mortepoint and there are various minor variations to this circular walk.Our favourite is to turn left outside the drive of the Old Vicarage and then left about 100 metres on, dropping down the valley and following the coast round, returning back into Mortehoe square where you have option of 3 pubs or cream teas to quench your thirst.
Highlight is the point itself where waters meet, winds blow hard, waves crash on the rocks, where you can feel on the edge of the world.You may also spot a seal of two en route.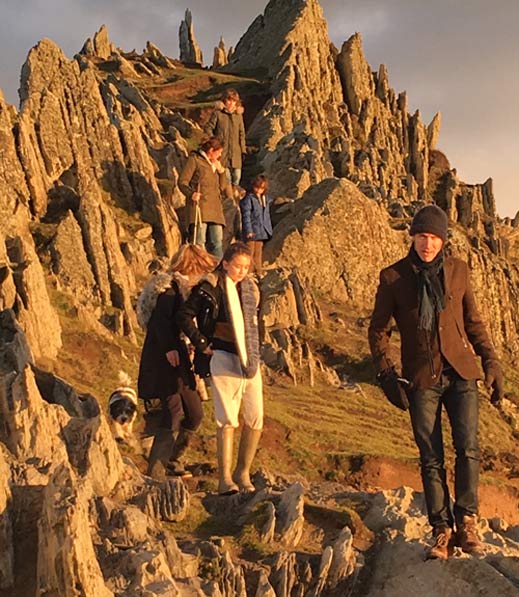 Walk to Bull Point Lighthouse
The walk to Bull Point Lighthouse takes about an hour depending on how you get there and back.  You can take the pedestrian only lane if  you need to take prams of if you're not feeling like the coastal route.The original lighthouse was constructed in 1879. A fog horn was added in 1919 and it was electrified in 1960.